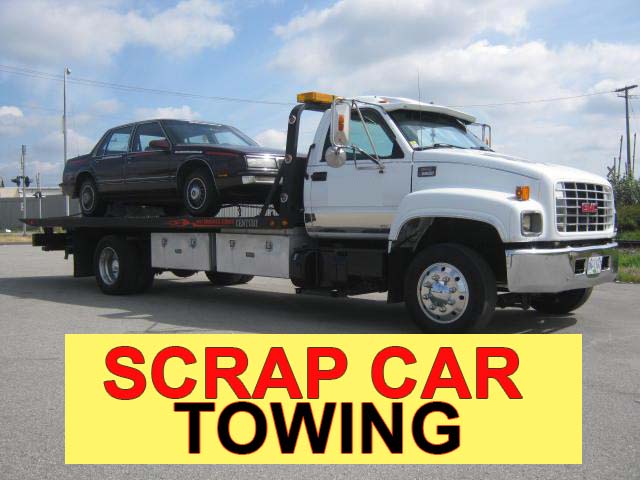 Get cash today for your junk car or old car
Disposing of a junk car may sound complicated and it is understandable to want to avoid chaotic transactions, inconvenient meetings, and bargaining. But with us, you there's no need to worry! Our process allows you to have a quick, easy, and stress-free transaction. We are the best in the Edmonton area and our competitors know it! Many of them, are already trying to operate like we do.
Selling your junk car or truck is a short, three-step process:
Call 780 651-7142. When we receive your call, someone located in the area will answer your call. There will be no remote operator or call room involved.
Evaluation process.
A member of our team will ask you a few questions about your car or truck in order to give you an appropriate price for what you're selling.
Pick-up and payment.
After giving you a quote, we can schedule the pick-up service for your car. Let us know what time works best for you, we don't want to be inconvenient or intrusive as we respect and value your time.
Our junk car buyers follow a simple process that will allow you to sell your junk car or junk truck in no time and with no trouble. On top of that, you will be paid when we pick up your car, no more checks lost in the mail and no more need to take your car to the buyers!
When our tow truck gets to your place our friendly staff will have some paperwork to be filled out. This can be quickly done, the forms are pretty straightforward and simple and you will get all the help you need. You will also get a salvage bill of sale after the whole process is done.
Why Use our Junk Car Removal Service?
Before calling a junk car buyer, many people ask themselves if they really need this service. The answer is yes! A junk car removal service will make your life easier and will save you the struggle of getting rid of the things that are only taking up useful space in your home. Here are some of the advantages we can offer you when you call our number 780 651-7142.
Forget about bartering with untrustworthy car buyers. There are many car buyers out there, all lining up to make an offer that is probably too low for the value of your car. Deal with the experts and forget about uncomfortable meetings with people who don't even take the business seriously. Buying junk trucks and cars is our life, and we are serious about it.
No more trouble and struggle. We can offer a quick and reliable service for you. The scrap and junk cars we buy are often picked up within 24 hours of your call. You will be able to use up the newly liberated space soon after you hang up the phone and you will get your cash in no time!