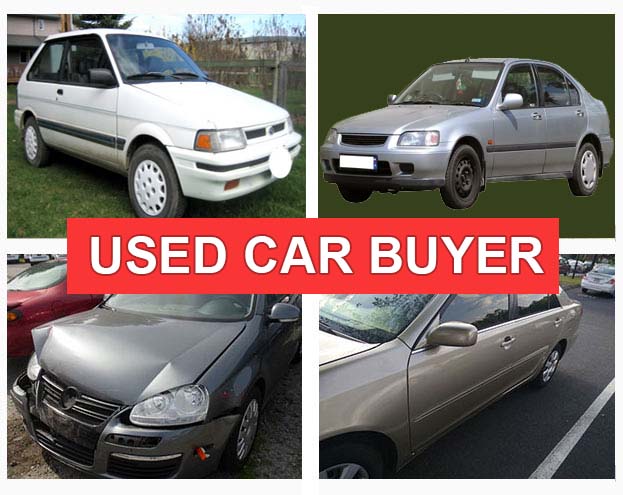 Do you have a junk car or truck that's just sitting there and wasting space, or an eye-sore of an old jalopy that's ruining your yard? Have you been telling yourself, "I wish someone to buy my junk car"? Don't worry, help is on the way.
At Unwanted Cash For Cars, we specialize in used and junk car removal. We'll come to your home or property and remove that unwanted wreck or useless car, regardless of its condition. We understand that you want to get rid of that junk car as quickly as possible. That's why we'll make sure to be there promptly and on time to remove that junky old wreck.
There is no need to go on wishing that someone would "tow away my junk car", because even though removing a junk car can sometimes be both costly and labor intensive, Unwanted Cash For Cars is pleased to offer junk car removal absolutely free. What's more, we pay cash for cars for your old broken car and will compensate you fairly for its worth. Get rid of that old clunker and make some money, all without lifting a finger. Call Unwanted Cash For Cars, the leaders of cash for cars and junk towing in the Edmonton area today!
Our used car buying process is very easy. It works in 4 easy steps:
Get QUOTE
Submit your vehicle info online or over the phone and receive a quote instantly!
Accept OFFER
Accept our offer and we will collect additional information needed to complete the process.
FREE Towing
We will tow your vehicle for free if it is in our local towing zone.
Get CASH
After we receive your vehicle, you will receive payment right on spot.
Why Should I Sell My Vehicle to Unwanted Car Buyers
We offer some of the best prices for vehicles.
The process is easy – we take care of all documentation.
We tow your car for free within our towing zone.
Your unwanted vehicle will be off your place soon.
You will get cash for a used car you're not using.
We scrap vehicles in an environmentally friendly way.
We remove and recycle fluids and hazardous waste materials.
We make some of your vehicle available to parts customers.
The remaining metal is used to create new products.
By recycling vehicles, we all help the environment by reducing the need to create new products from materials which in turn saves energy, water and reduces mining and other production wastes.
Over the years, we have scrapped a lot of vehicles and helped communities keep them out of landfills.